Quantum Raw Honey (Wildland Gold) - 1 lb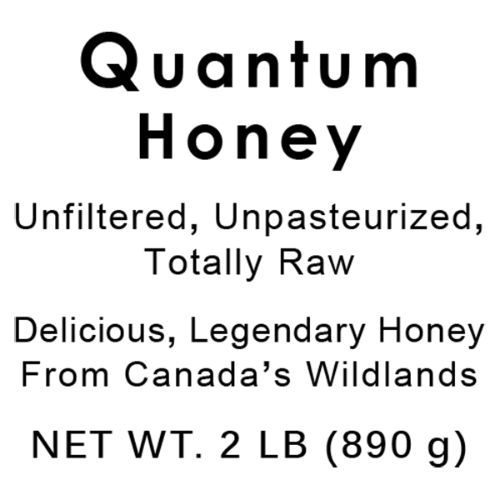 PREMIER RESEARCH LABS
Are you ready for a deliciously unique and exquisite taste? Wildland Gold Honey is a pure, raw, unheated, legendary honey from wildflowers in the remote, pristine wildlands of Northern Canada.
Many "raw" honeys on the market have been highly heated in processing. In contrast, Wildland Gold Honey is "raw" (i.e. it has not been refined, whipped, spun, filtered, pasteurized or stripped of any of its naturally occurring nutrition) and is also truly unheated retaining its live qualities. To avoid high heating (which liquifies the honey for high speed packaging), every jar of our honey is hand-packed which is labor intensive, but preserves the honey's integrity as a living super food.
Wildland Gold Honey melts in your mouth with an exquisitely different sweet taste -use as a topping on cereal or as a sweetener for smoothies or herbal tea. Or just enjoy by itself! Eat a tablespoon right out of the jar as an energy boost before exercise. Some people call this the best honey in the world!
Please Note: The color of this honey may naturally vary from season to season.
Caution: Infants one year and younger should not consume honey.
One Tablespoon Contains:
Ingredients: Raw, Unpasteurized Honey (Product of Canada)
Calories . . . 64
Total Carbohydrate . . . 17 g
Calories from Fat . . . 0
Sugars . . . 17 g
Total Fat . . . 0 g
Protein . . . 0 g
Sodium . . . 0 mg
Other Ingredients: None

CLICK HERE to read about why we love Quantum Nutrition products!