Oak Creek Apple Company Probiotic Magnesium ACV Lotion - Amaretto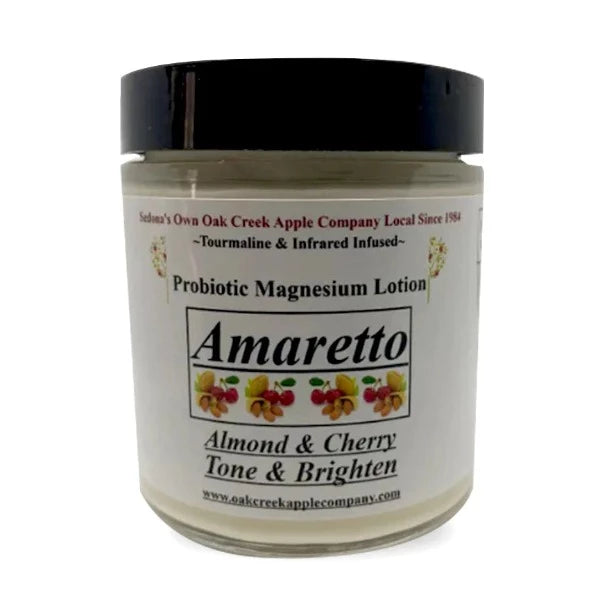 Oak Creek Apple Company
MAGNESIUM ACV LOTION - AMARETTO - TONE & BRIGHTEN
 All organic lotion made with our Raw organic apple cider Vinegar of the Four Thieves. Combined with handmade magnesium oil and herb infused Olive Oil for powerful calming support. The purest, most nutrient dense, silky smooth, mineral rich, ultra luxurious lotion you've ever slathered on. It's also great for your heart, sleep and muscles! Nourish your being with this multifaceted and cutting edge approach to health.
Non GMO, vegan, organic ingredients, paraben/pthalate/sulfate/cruelty/dye free. Packaged in 4 oz jars. 
Topical application of the ACV balances your skin pH and helps to restore and maintain vibrancy and clarity. Also acts as a topical probiotic. See Topical Nootropics section of website for more information.
Good for you, good for the planet! 
Ingredients (organic/wild-harvested): Magnesium Oil, raw unfiltered Apple Cider Vinegar of the Four Thieves, Sweet Almond Oil, Plant Based Emulsifying Wax, food grade extracts.