Chocolatree Vitamin C Powder, 7 oz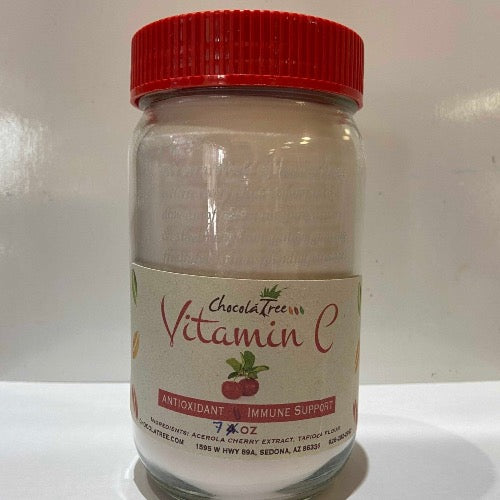 ChocolaTree Organic Oasis
Chocolatree Vitamin C Powder
Provides naturally occurring and highly bioavailable nontoxic vitamin C from a whole-food water extract of acerola cherry, these vitamin packed cherries are one of the highest natural sources of vitamin C on the planet.
This acerola cherry powder is freeze dried and containers no fillers and is not cut with any other ingredient. Just pure freeze dried acerola cherry powder!
With approximately 420mg of Vitamin C per serving, our 7oz jar provides 56 servings...that's over 23,000mg of Vitamin C per jar!!!