Chocolatree Coconut Oil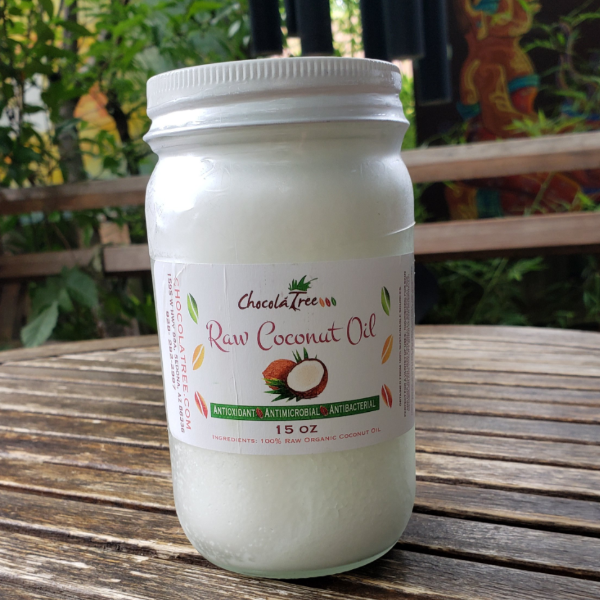 ChocolaTree Organic Oasis
RAW COCONUT OIL
100% Organic Coconut Oil. With the popularity of coconut oil and the promotion of its health benefits, we have created the most versatile way for you to get your daily suggested coconut oil with a variety of gourmet flavors suitable for any use. We have used only the finest gourmet ingredients, all 100% organic, gluten-free, soy-free, GMO-free, and dairy-free.
Ideal for spreading on/dipping breads, crackers & sandwiches.
Great for pancakes & waffles.
Uses:
- Marinate/saute/grill vegetables.
- Great for baked squash, mashed and baked potatoes.
- Create salad dressings by adding lemon or vinegar.
- The healthy butter alternative.
- The finest tasting healthier oil/butter. Naturally free from trans-fatty acids.

Available in a 15oz Jar
Also try: