Chocolatree Chia Crackers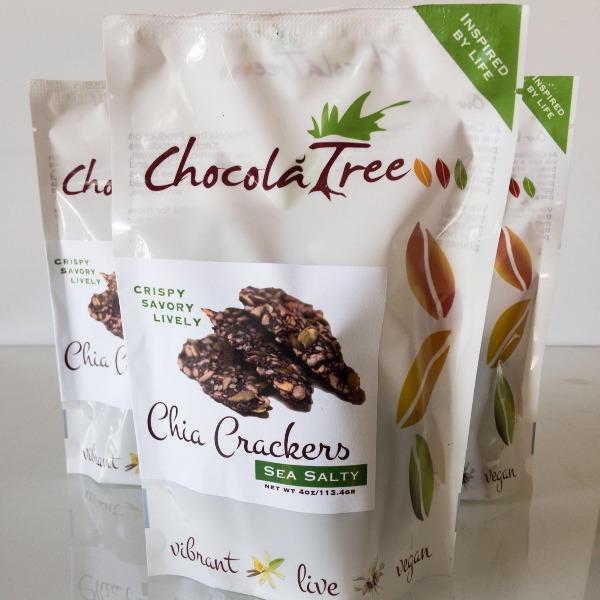 ChocolaTree Organic Oasis
CHIA CRACKERS
These tasty crackers are great by themselves, with a great crunch & slight spice. They also taste great with hummus, guacamole and baba ganoush, just about any dip will love being eaten with these crackers. Savory, salty and healthful.
Great source of amino acids for building protein
Essential omega-3 fatty acids
Great source of natural fiber
Natural iodine - in the sea vegetable dulse
Delicious
Mint Chutney Recipe
accompanies these crackers wonderfully!

Ingredients: Organic Sprouted Sunflower Seeds, Organic Sprouted Pumpkin Seeds, Organic Dulse, Organic Chia Seeds, Organic Sesame Seeds, Organic Fresh Garlic, Organic Fresh Onion, Organic Dried Jalape̱o Pepper, Sea Salt, Organic Thyme, Organic Rosemary, Organic Cayenne. (May contain nuts)
Available in 4 oz. bags

THIS PRODUCT IS RAW, VEGAN AND GLUTEN FREE

"I just received my ChocolaTree chia crackers in the mail and just wanted to say how excited I am! They are delicious! I ate 1 whole bag the first day! Good thing I ordered 3. Haha. Thank you for putting out great products!" - Gedi P.