Quantum Nutrition Labs, Bowel Pro Daily, 8 oz powder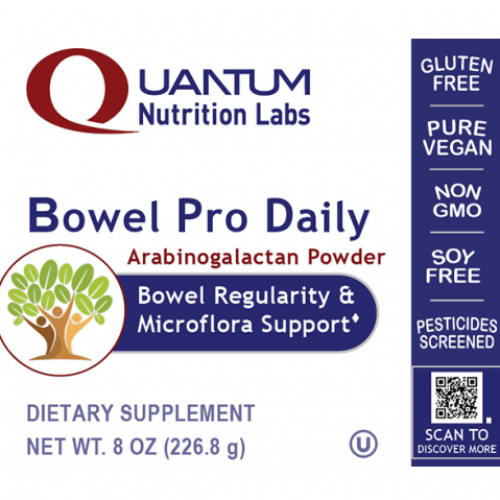 QUANTUM NUTRITION
(8 oz. powder)
Formerly called Galactan
Quantum Fiberimmune delivers great-tasting, fiber-rich nutrition with arabinogalactan from the Larch tree (8 grams fiber/serving) that supports optimal immune system integrity as well as healthy bowel regularity and gastrointestinal health. It also supports beneficial gastrointestinal microflora.
Fiberimmune is an immune-promoting, soluble powder and a rich source of fiber that readily mixes in smoothies or other drinks.
2 Tablespoons Contain:
Larch Fiber (arabinogalactan) ....9 g
Yielding:
Calories ...36
Calories from Fat ....0
Total Carbohydrate ....9 g
Dietary Fiber ....9 g
Other Ingredients: None (no hidden fillers or additives)

CLICK HERE to read about why we love Quantum Nutrition products!


*Disclaimer: The FDA has not evaluated any of these statements. Practice at your own risk and gain. Please seek immediate medical care for any urgent trauma. This product is not intended to diagnose, treat, cure or prevent any disease.