Quantum Nutrition Labs, Enema Bucket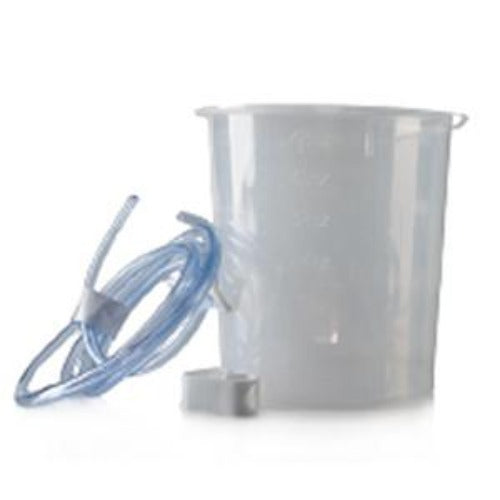 QUANTUM NUTRITION
Enema Bucket
This is a versatile BPA-Free enema bucket that works well for all enema uses and is easy to use. It has an open top that allows for easy pouring of enema fluids into the bucket (such as coffee, herbal teas, etc.). Its one-and one-half quart size easily accommodates the amount of fluid needed for a typical enema. The see-through sides of the bucket allow for easy viewing of liquid levels while taking an enema. It has a plastic durable construction that will last indefinitely.
This enema bucket is easy to clean  just use soap and water. It comes with polyethylene tubing (not toxic polyvinylchloride tubing). It also comes with a clamp (to place on the tubing) to gently regulate fluid flowing through the tube.

Enema Bucket vs. Enema Bag?
No contest! Enema Bucket!