Chocolatree Arizona Honey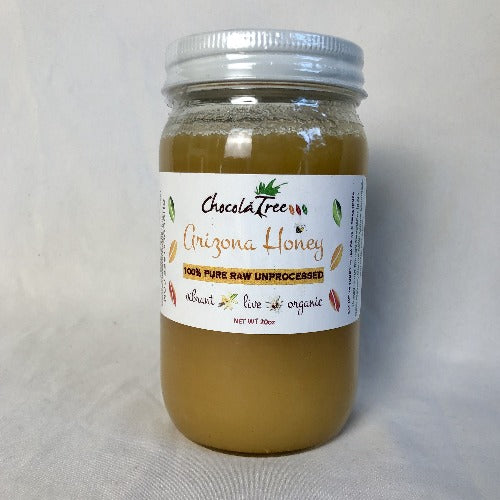 ChocolaTree Organic Oasis
ARIZONA HONEY
This product is Arizona raw, organic and local!
Sonoran Desert Bloom - 100% Pure Raw Honey
A robust, complex honey, from the unique landscape of the high mountain desert. Naturally layered with the unique flora of the Southwest, our Arizona Desert Blend reflects the hearty flavor of mesquite wood, the delicate blooms of cacti and wildflowers, and just a hint of wild desert sage. Delicious! Great on everything! Try with our Sweet Almond Milk, Almond Butter, or as your sweetener of choice.
Ingredients: Honey from happy sustainable Arizona Bees
Available in 24oz Jars
Used in:
Try it with: