Quantum Stomach Support, 60 vcaps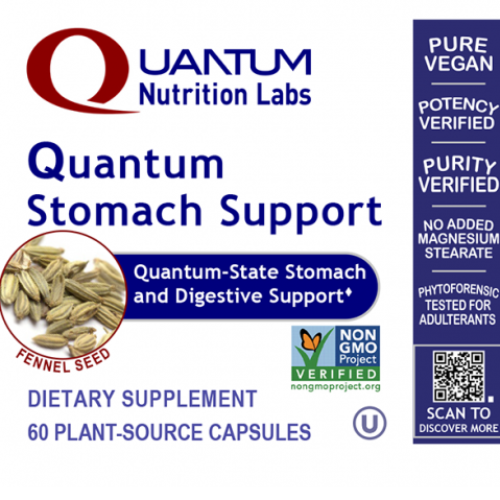 QUANTUM NUTRITION
60 caps / bottle
This formula features three premier nutritional blends for exceptional stomach support that promotes healthy stomach function and digestion. Quantum Stomach Support offers natural enzyme concentrates that gently support protein digestion. This formula is often recommended for use in practitioner digestive support programs.

Each Vegetable Capsule Contains:
Stomach Prime Support   ....280 mg
Papain (from papaya), Bromelain (from pineapple)
Stomach Digest-Pro   ....155 mg
Noni (fruit) (Morinda citrifolia), Ginger (root) (Zingiber off.)

Stomach Prime Blend   ....65 mg
Green Tea (leaf) Extract (Camellia sinensis), Fennel (seed) (Foeniculum vulgare)

Other Ingredients: Vegetable Cellulose Capsule

CLICK HERE to read about why we love Quantum Nutrition products!


*Disclaimer: The FDA has not evaluated any of these statements. Practice at your own risk and gain. Please seek immediate medical care for any urgent trauma. This product is not intended to diagnose, treat, cure or prevent any disease.