Kuumba Made, Jasmine Coconut Oil 1oz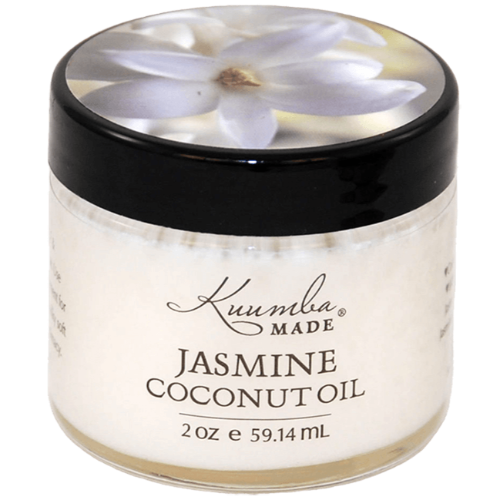 KUUMBA MADE
Kuumba Made, Jasmine Coconut Oil
1 oz. / glass jar
Jasmine has a pleasing, uplifting effect on the mind. It is sweet and enticing. Jasmine evokes feelings of happiness and awakens romance.

Kuumba Made botanically infused coconut oils replenish skin's essential nutrients. Can be used as a light and moisturizing bath oil, a nourishing hair treatment or a delightful massage oil. Enhances intimacy but is not latex friendly. Liquifies above 76 degrees. It re-crystallizes into beautiful forms as it solidifies. According to your preference it can be refrigerated or warmed before use.

Rich in Vitamins D, E, and antioxidants.
Ingredients: Certified organic virgin coconut oil, jasmine.